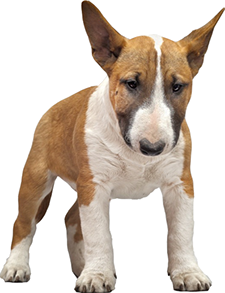 Achieving Excellence Since 1928
Golden State Bull Terrier Club (GSBTC), established in 1928, is one of the oldest Bull Terrier clubs in the United States. Before GSBTC the Pacific Coast Bull Terrier Club and the Bull Terrier Club of the West were the earliest clubs in California.
GSBTC originally covered all of California. One vice president resided in northern California. Another vice president resided in the East! By 1954 the club was the second-largest Bull Terrier club in the world ‑ larger than the Bull Terrier Club of America and surpassed only by the Bull Terrier Club in the UK.
We are proud of our longstanding relationship with the Great Western Terrier Association, one of the largest and oldest terrier shows in the US. Read more.